The cost of Christmas light installation varies from home to home, based mostly on the roofline's linear feet and the project's level of difficulty, such as the number of stories and landscaping coverage.
Installing lights just on the front side of a smaller home is an average of 90-150 linear feet.
Larger installations range from 250 linear feet to more than 500 linear feet of our commercial-grade lighting throughout your roofline, landscaping, and yard.
How much is Christmas light installation in Tulsa, Oklahoma?
Here are some images and an example video to help you compare the price ranges.
Expect to pay a minimum of $375 for a starter budget installation.
For a mid-range budget job, expect to pay a minimum of $800.
Higher-end lighting jobs start at $1,500, catering to each of your special requests.
Cost Factors
Most companies offer two different options when purchasing holiday lights: lease or purchase.
We strongly recommend you lease lighting with us.
Leasing saves you the up-front cost, you are stuck with the same color of lights for years to come, and there will be service charges in future years plus the cost of replacement materials.
Finally, our holiday lighting storage is not included for lights you own.
Leasing holiday lighting is your best option because:
You are not responsible for any service calls or replacement parts, such as bulbs that burn out.
You can switch colors year to year at the same price point (exclusions apply).
The installation, take down, service calls, and year-round storage fees are all included in the leasing option.
Helpful Articles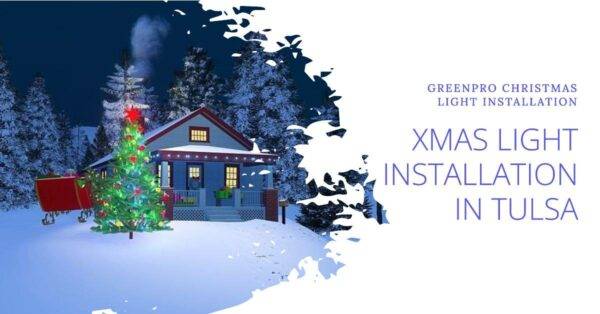 What Makes GreenPro the Best for Xmas Light Installation in Tulsa? As winter takes hold and the festive season approaches,